Since 1970, the State and Tribal Historic Preservation Offices have received up to $46.9 million in annual matching grants through the Historic Preservation Fund (HPF) to assist in expanding and accelerating their historic preservation activities.

Funding is used to pay part of the costs of staff salaries, surveys, comprehensive preservation studies, National Register nominations, educational materials, as well as architectural plans, historic structure reports, and engineering studies necessary to preserve historic properties.

The All HPF-assisted activities must meet standards set by the Secretary of the Interior, and at least 10 percent of the allocations to the States are subgranted to assist Certified Local Governments for locally based activities. — National Park Service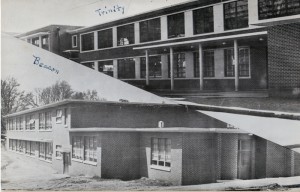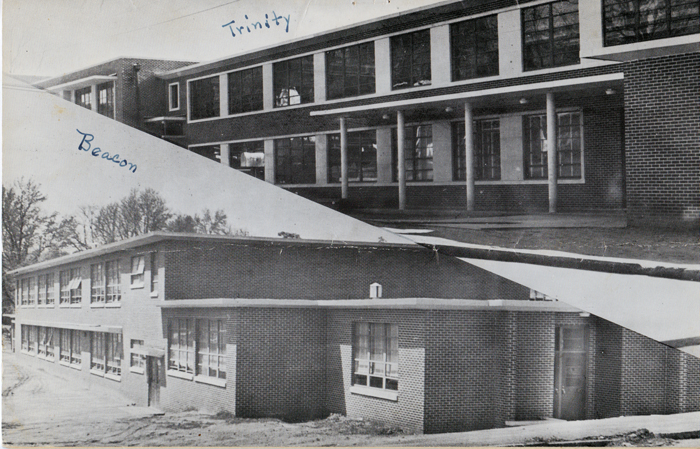 In 2010 Decatur, Ga., received a $10,000 Historic Preservation Fund grant for historic preservation-related planning studies at the city's former equalization schools, Beacon Elementary and Trinity High. The previous year, the City's historic preservation consultants completed a citywide comprehensive historic resources survey and failed to mention the African American historic site (the survey did, however, include an inventory form for a building at 109 Waters Street with this note: "Number on building is 420 W Trinity, the police station").
The city's plans for this site were discussed in an earlier post on this blog (June 17, 2012). In January 2013 Dr. Tom King reviewed Decatur's 2009 historic resources survey. Dr. King, who was born in Decatur and who still has family in the Atlanta area, wondered why the 2009 report was devoid of African American historic properties and, in fact, African Americans:
… my older sister, who actually remembers Decatur in the late 1930s/early 1940s, tells me of a neighborhood in which African-American families were concentrated. I imagine this neighborhood lost its distinctive character – for better or worse – during the social changes of the mid-late 20th century, but I have to wonder where it was, what surviving properties might be associated with it, and what cultural significance they may retain for Decatur's African-American residents – who I cannot believe do not exist, despite their total invisibility in the "Final Report."
Dr. King's report, along with my petition requesting that the City postpone demolition until the property had been properly evaluated and the adverse effects of the City's plans were fully discussed with stakeholders, was submitted to the Decatur City Commission on February 4, 2013. Dr. King subsequently posted the complete report on his blog. On April 8, 2013, demolition began at Decatur's equalization schools site.
Feb. 4, 2013 presentation to the Decatur City Commission
The photos below show what a $10,000 Historic Preservation Fund grant will get you in Decatur. I've worked with the Secretary of the Interior's Standards and Guidelines for nearly 30 years and what's depicted in the photos below does not appear to "meet standards set by the Secretary of the Interior" as required of HPF recipients.
Related Posts and Documents:
Shortlink for this post: https://wp.me/p1bnGQ-29o