The City of Decatur, Ga., is voting on a new tree ordinance next week. Here's a link to some observations I made in November 2012 about trees and unchecked development in the city's Oakhurst neighborhood: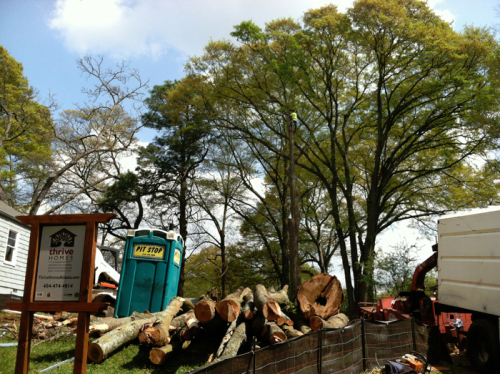 And what do the locals think about regulating development in Decatur? Here's a good sample. By the time this post went live, Decatur Metro's owner edited out threats to local residents and other harassing comments. In a follow-up post, one writer commented,
What is wrong with this community is that we have too many bullies afraid to come out from behind their keyboards and speak in a rational and respectful manner.
One pseudonymous cyberbully wrote that he and his like-minded neighbors should "gang up on" two of the most vocal advocates for the proposed ordinance:
Nice stuff there, Decatur!
Shortlink for this post: https://wp.me/p1bnGQ-2qa