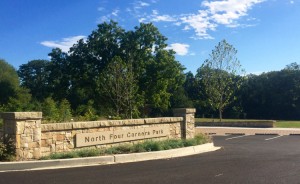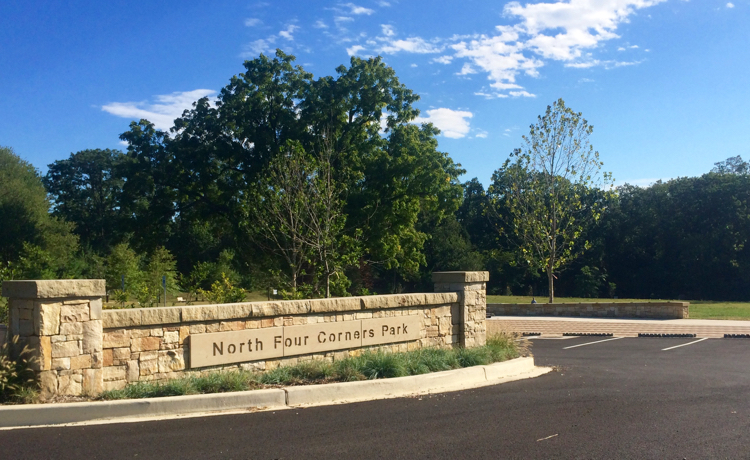 In 2013, the Maryland National Capital Park and Planning Commission (M-NCPPC) evaluated recreation buildings in Montgomery County parks and recommended designating seven of them historic. The North Four Corners Local Park building in Silver Spring was not among the ones selected for protection under Montgomery County's historic preservation law, Chapter 24A of the County Code.
Though county officials declined to recognize the North Four Corners building's historical significance, that doesn't mean the building doesn't have a history and deep attachment to our community.
Montgomery County has been in the parks business since the early 20th century. Congress in 1926 created the National Capital Park and Planning Commission and the following year the Maryland legislature created the M-NCPPC with jurisdiction in Montgomery and Prince George's counties.
Among the new agency's responsibilities was developing and managing parks. In the 1930s, as much of the nation struggled in the Depression, Montgomery County experienced a development boom as government workers flocked to the region for work in New Deal agencies and programs.
Demand for recreational facilities kept pace with the demand for housing and in the early 1930s Montgomery County began building park buildings modeled after ones found in national parks. The county's earliest park buildings were rectangular log cabins with fireplaces and pitched roofs, sometimes dubbed "parkitecture." The earliest "rustic cabins" were true corner-notched log buildings constructed using WPA labor. These were completed in 1934 in Rock Creek, Sligo Creek, and Kensington parks.
The North Four Corners Park building was built during what M-NCPPC historians call the "suburbanization" era of Montgomery County park development starting in 1950. Planning for a recreation building and tennis courts in North Four Corners Park began in 1947, three years after M-NCPPC bought the facility's original 5.57 acres. The Washington Post reported that the proposed improvements in North Four Corners were part of a countywide plan to build 26 tennis courts and seven recreation buildings in county parks.
It took another eight years for county officials to get from the planning stage to constructing the new facilities in North Four Corners Park. In 1955, the M-NCPPC announced that funding was in place for the improvements first announced in 1947. Plans for the $25,0000 North Four Corners Park building included a kitchen, toilet, storage space, and a "large recreation room." The North Four Corners building was the only postwar recreation building designed using the earlier "rustic, log cabin" model"; other park recreation buildings erected in the period reflected more a more streamlined modernist aesthetic.
The site plan M-NCPPC approved for North Four Corners Park improvements included the recreation building with a surfaced patio area and adjacent wooded picnic and children's play areas; a ball field; tennis, basketball, and volleyball courts; and, a "natural area" buffering the park's connection with Royalton Road. A surfaced circulation network (paths) connected the park's individual landscape elements.
Shortly after the North Four Corners Park building was completed it was pictured in a M-NCPPC annual report. The photo shows the building in an area enclosed by a surfaced terrace and stone retaining wall with steps connecting the walkway from the surfaced driveway. The building's existing fenestration pattern, stone and brick chimneys, and asphalt shingle roof are clearly visible in the 1955 photo.
The new park building quickly became a valuable part of the Northwood Park-North Four Corners community. Scout meetings and parties were held there and it became our neighborhood's polling place during elections. Longtime residents fondly recall after-school programs and summer camps in the building.
Architectural changes to the Northwood Park building during its first half-century include foundation improvements, installation of HVAC systems, and alterations to secure the building (metal window grills, fireplace sealing). Up until the first decade of the twenty-first century, the park building was available for community events, including civic association meetings and festivals.
In 2007, Parks Department officials reported that the North Four Corners recreation building was in poor condition compared to other buildings in the agency's inventory. Three years later, the Northwood Park recreation building was one of 11 underused park buildings M-NCPPC proposed closing. Civic association meetings were relocated to nearby Forest Knolls Elementary School and neighbors met with Parks Department officials to find ways to keep the building open. These included leasing the building and working to find longterm tenants.
Architect and neighbor Ralph Bennett conducted a condition assessment and prepared architectural drawings to bring the building back into use. In 2013, Chabad of Silver Spring moved its Montessori school to the building.
As an adaptive use was found for the North Four Corners building, County planners were completing a survey of park buildings for designation in Montgomery County's Master Plan for Historic Preservation. Historic Preservation staff selected a sample of buildings representing each of the chronological periods of construction in county parks. Despite substantial alterations to its original building fabric, including changes to its character-defining windows, the Veirs Mill Park recreation building was selected to represent the Cold War era among the parks buildings designated historic.
Historic preservation can be a highly subjective art. One preservation professional's landmark is another's landfill candidate. Just look at the volatile debates over preserving buildings like Silver Spring's Perpetual Bank Building or Washington's Brutalist First Church of Christ Scientist.
Now that Northwood Park's original designed landscape has been terraformed into new spaces for new uses, it's hard to say whether a second opinion would have returned a recommendation for preserving the entire park as a historic Montgomery County resource. I think it might have. The price tag for the new park was substantial in dollars and in sense of place and history. The postwar park landscape created for returning veterans and their families has been transformed into a new, larger park for new generations of neighbors ready to make new stories that one day may be evaluated for their historical significance.
Note: An earlier version of article originally was published in the April 2015 issue of the Northwood-Four Corners Civic Association newsletter.
© 2015 D.S. Rotenstein
Shortlink for this post: https://wp.me/p1bnGQ-2Mn