Selected Articles (Links open PDFs)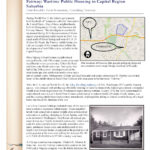 Fairway: Wartime Public Housing in Capital Region Suburbia. Maryland State Highway Administration CRaB (Cultural Resources Bulletin) newsletter, Vol. 7, No. 2 (Summer 2016).
Social Media and Shoe Leather Save Historic Dry Cleaning Plant. Society for Industrial Archeology Newsletter (Fall 2014).
Detour Pays Off On Portland Tour. Society for Industrial Archeology Newsletter (Summer 2014).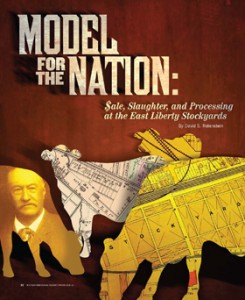 Model For the Nation: Sale, Slaughter and Processing at the East Liberty Stockyards. Western Pennsylvania History
(Fall/Winter 2010).
Silver Spring's 1939 World's Fair Home. Trans-Lux, newsletter of the Art Deco Society of Washington, DC (Fall 2010).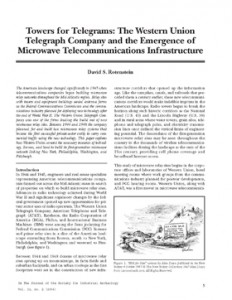 Towers for Telegrams: The Western Union Telegraph Company and the Emergence of Microwave Telecommunications Infrastructure. IA: Journal of the Society for Industrial
Archeology (2008)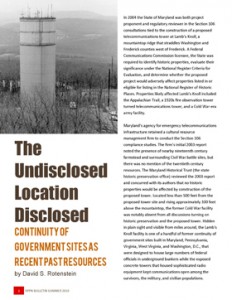 The Undisclosed Location Disclosed: Continuity of Government Sites as Recent Past Resources. Recent Past Preservation Network newsletter (Summer 2010).
Going Historical, Going Folk: The Philadelphia Folk Festival Comes of Age. 2010 Philadelphia Folk Festival Program Book.
Towering Issues and the FCC. National Trust for Historic Preservation Forum News (2004).
DeKalb's Courtyards of Convenience. Times of DeKalb, DeKalb History Center newsletter (Summer 2011).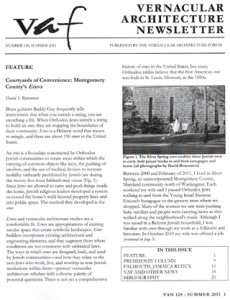 Courtyards of Convenience: Montgomery County's Eruvs. Summer 2011 Vernacular Architecture Newsletter (Vernacular Architecture Forum).
Reviving South Decatur Through Urban Homesteading. Times of DeKalb, DeKalb History Center newsletter (Spring 2012).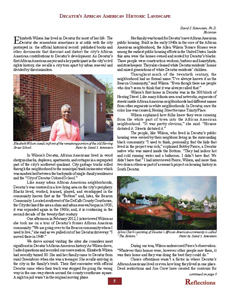 Decatur's African American Historic Landscape. Reflections, Georgia DNR, Historic Preservation Division African American resources newsletter (May 2012).
Clips
Newspaper articles (Philadelphia Inquirer, Pittsburgh Post-Gazette, Charlotte Observer, etc.) on Scribd.
Oral History & Other Interviews
Featured Blog Posts
2017
2016
2015
2014
2013
2010-2012
Selected Testimony and Presentations
Montgomery County (Md.) County Council
Decatur (Ga.) City Commission