Oral History | Cultural Documentation | Research
I am an experienced historian with 33 years in public- and private-sector work providing reliable, timely, and expert research. Services include property histories, litigation support research, corporate histories, oral history, and videography, and project documentation for clients in Washington, D.C., and surrounding suburban counties.
The Blog:
This blog is an opportunity to find a home for research that did not make its way into project reports or publications. I also use it as a sounding board to get sources for ongoing projects and to help develop ways to present research in more traditional venues (conference papers, articles, etc.). Read what others are writing about this blog on the blog buzz page.
Research Services: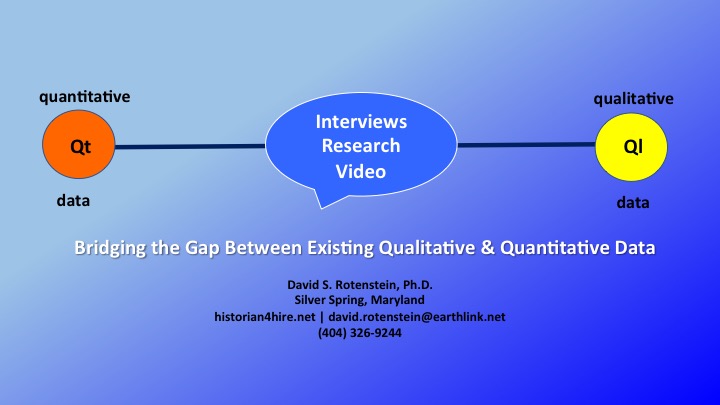 For the latest news, recommendations, and to connect, visit my LinkedIn site. Browse my online portfolio for selected articles and reports.
Special skills: Web 2.0/social media (WordPress, Twitter, Joomla, Facebook, YouTube); writing; editing; interviewing (oral history, news reporting, ethnography); website construction & maintenance; and, digital photography & videography.
Get in touch:
Send me an email: 

LinkedIn: http://www.linkedin.com/in/dsrotenstein
Twitter: @iVernacular
Instagram: @iVernacular
Phone: (404) 326-9244 or (240) 389-4441
Skype: dsrotenstein