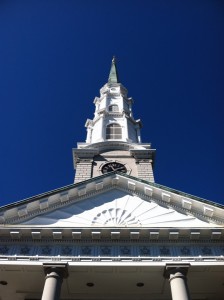 Savannah's architectural charm is evident throughout the expansive National Historic Landmark district that comprises its eighteenth- and nineteenth-century urban core. Buildings, structures, and cultural landscapes are what most visitors notice. Archaeologists (current and former) who spend a lot of time looking down — a professional hazard — appreciate the history underfoot. Specifically, brick pavers from brickyards throughout the Southeast and the Hudson River Valley.
Before last weekend, I hadn't been back to Savannah in more than 20 years. After a little side trip to New Ebenezer, the 18th century Salzburger settlement 20 miles north of Savananah, my wife and I enjoyed a warm fall weekend in Savannah's historic district. We stayed in a rehabbed cotton factor's warehouse on the riverfront and I showed her the famous squares, well-loved homes, and industrial sites that distinguish Savannah.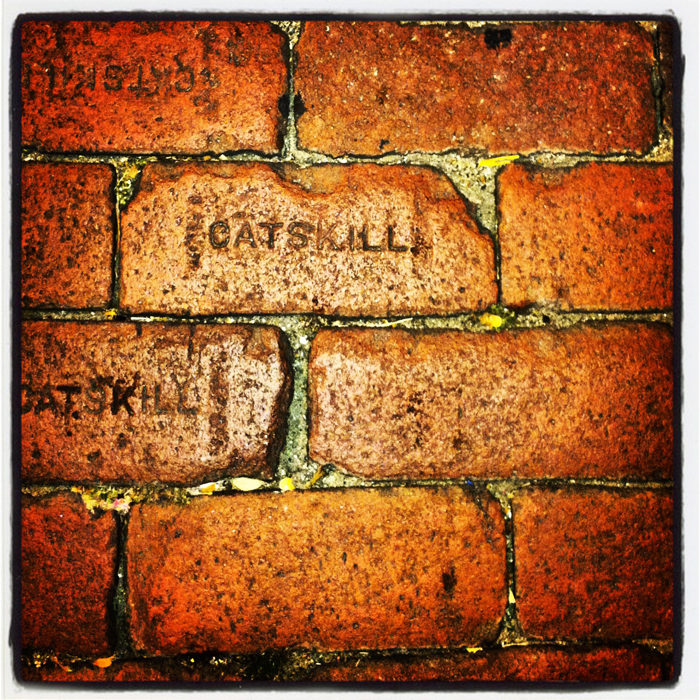 Walking up one of the ramps that connect surface streets to the riverfront, I saw a brick paver stamped "Catskill." What a pleasant surprise — its neighbors produced in Birmingham, Alabama and unstamped pavers were expected. Even the Southern Clay Manufacturing Company (founded in Tennessee; relocated to Jersey City in 1902) bricks were not a surprise. The Catskill pavers were a nice find.
The Hudson River valley had one of the nation's largest concentration of brick manufacturers. Brick plants jockeyed for space along the Hudson in competition with the region's equally impressive leather tanneries about which I and others have written. My introduction to Hudson River brick makers came indirectly in 1991 while working on an archaeological survey ahead of the construction of a gas pipeline. While staying in Kingston, New York, one of our crew's favorite places to spend our per diem on food and drink was a rehabbed brick plant that during our stay was doing business as a bar, restaurant, marina, and petting zoo. The Brickyard's grounds were covered with the detritus of abandoned industry. It was a sublime experience then and a fond memory now, triggered by a pleasant walk along another riverfront 900 miles away.
Shortlink for this post: https://wp.me/p1bnGQ-1OE