What would a long tourist weekend in Manhattan be without a few museums and walking tours? It's hard to not mix work and play and after the first day spent in the New York Public Library's manuscripts room, day two began with a trip to the Yeshiva University Museum to see the "It's a Thin Line" eruv exhibit.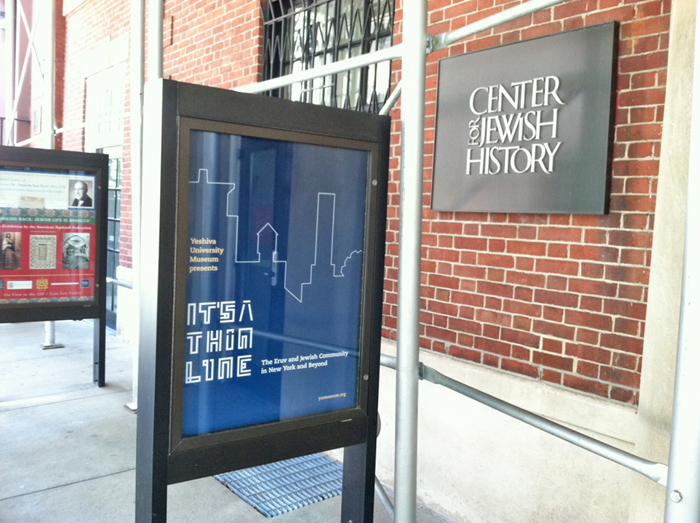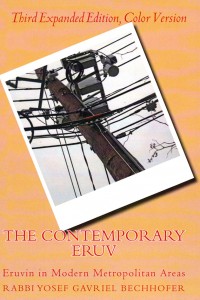 We didn't get to see the concurrent exhibit at Yale for which artist Ben Schacter created several eruv "map" mixed media creations, including one derived from my map of Atlanta's eruvim. Back in the fall 2010 when I set out to learn more about Montgomery County, Maryland's eruvim before moving to Atlanta I never anticipated that I'd end up continuing the suburban eruv research in Atlanta let alone writing and speaking about eruvim. Perhaps the biggest surprise stemming from my out-of-pocket research came earlier this year when the author of one of the few published eruv books, Rabbi Yosef Gavriel Bechhofer, wrote to ask if he could use some of my Atlanta and Maryland eruv photos in the third edition of The Contemporary Eruv. I was really surprised when the limited-run color edition was released with one of my photos on the cover.
After leaving the exhibit we set out like tourists to spot eruv boundary constructions in Manhattan. Here's proof that you can photograph monofilament lines running throughout Manhattan using an iPhone. I would have preferred a real camera with better focus and exposure control but the phone made capturing the images more challenging and fun.
We walked from 38th to 49th streets following the boundary as the line zig-zagged across 2nd Avenue. Below are a few of the iPhone images from the walk.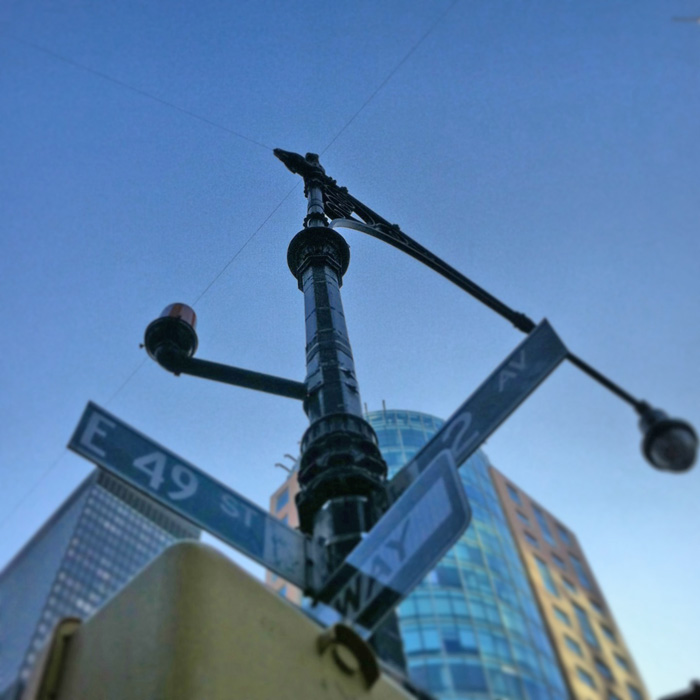 The eruv canisters on Central Park West are a really fascinating way to compensate for the wide entry into the park. We went for a pleasant walk in Central Park after locating one of the canisters (which contain ribbons that can be extended across the road to close the "door") at 81st Street. The Manhattan Eruv tour: a priceless way to experience an urban vernacular landscape.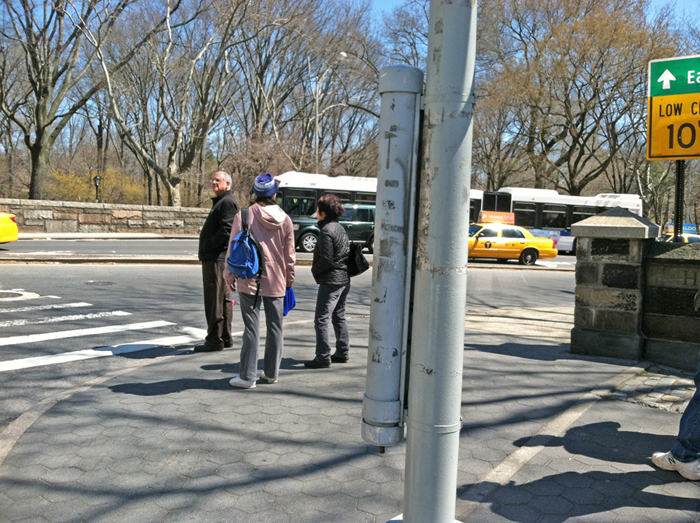 © 2013 D.S. Rotenstein
Shortlink for this post: https://wp.me/p1bnGQ-28F