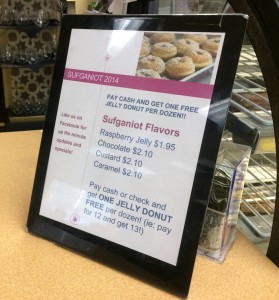 Burbs bashing is all the rage these days. It sometimes seems like suburbia has been blamed for just about everything except foreign terrorism. Despite sprawl and its costs to the environment, health, and the economy, there are some positive stories. One of those stories involves doughnuts.
Because of religious proscriptions on work (and driving) during the Jewish Sabbath, Orthodox Jews have carved out niches among strip malls, freeways, and cul-de-sacs. They have recreated and reimagined the small urban neighborhoods common in the 19th century by created walkable and small-scale ecosystems with synagogues, stores, and restaurants catering to the kosher crowd.
Sometimes the goodies created in these places cross ethnic boundaries.
For eight days each year, Jews and doughnut aficionados of other religious stripes flock to a small bakery inside a Kemp Mill strip mall. The Kosher Pastry Oven has been frying sufganiot – Chanukah doughnuts – since the bakery opened almost 20 years ago.
They sell about 20,000 doughnuts each Chanukah in singles, pairs, and dozens. Traditional raspberry-filled are the most popular. Chocolate and custard filled varieties complete the sufganiot menu.
The doughnut assembly line in the kitchen begins before dawn and continues until late afternoon. Lines start forming and phones begin ringing even before the bakery opens each Chanukah morning. Regulars call their orders in the day before. It's a local ritual that's repeated every year.
Now if you'll excuse me, it's time for a snack.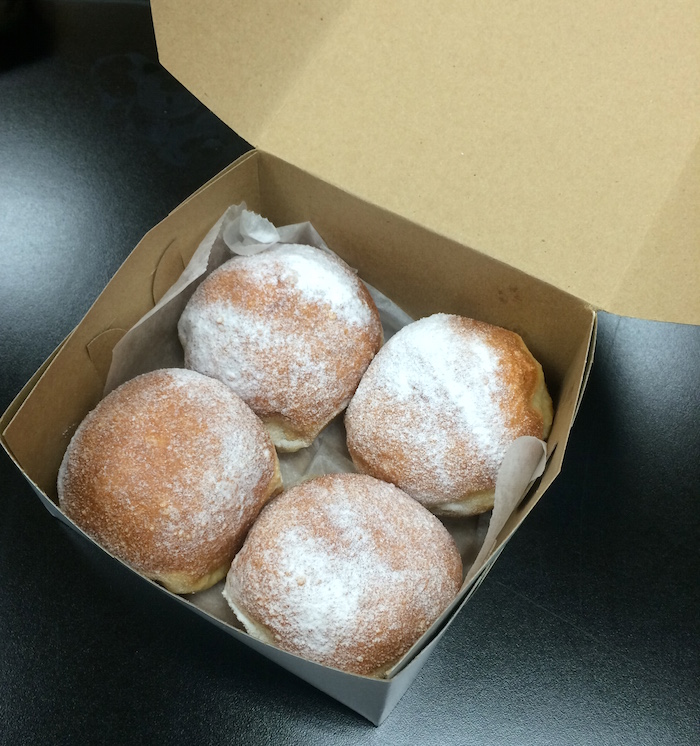 © 2014 D.S. Rotenstein
Shortlink for this post: https://wp.me/p1bnGQ-2EP