Late last year I was contacted by a Decatur High School student reporting on what appeared to her to be racial bias in disciplinary actions at her school and the precipitous drop in racial diversity at the school. The student located me after reading some of my work on gentrification and racism in her community.
"I'm a senior at Decatur High School, and I write for our school magazine, Carpe Diem," wrote Ellie Ritter in a November 2016 email. "I'm writing an article on Decatur's gentrification and the displacement it's caused."
We arranged a telephone interview and I subsequently agreed to let her publish some images from my website.
Ellie's reporting package examining gentrification and race in her hometown was published in the December 2016 issue of Carpe Diem, Decatur High School's award-winning magazine. Kudos to Ellie for digging deeper into these topics than the professional journalists working in Atlanta and Decatur.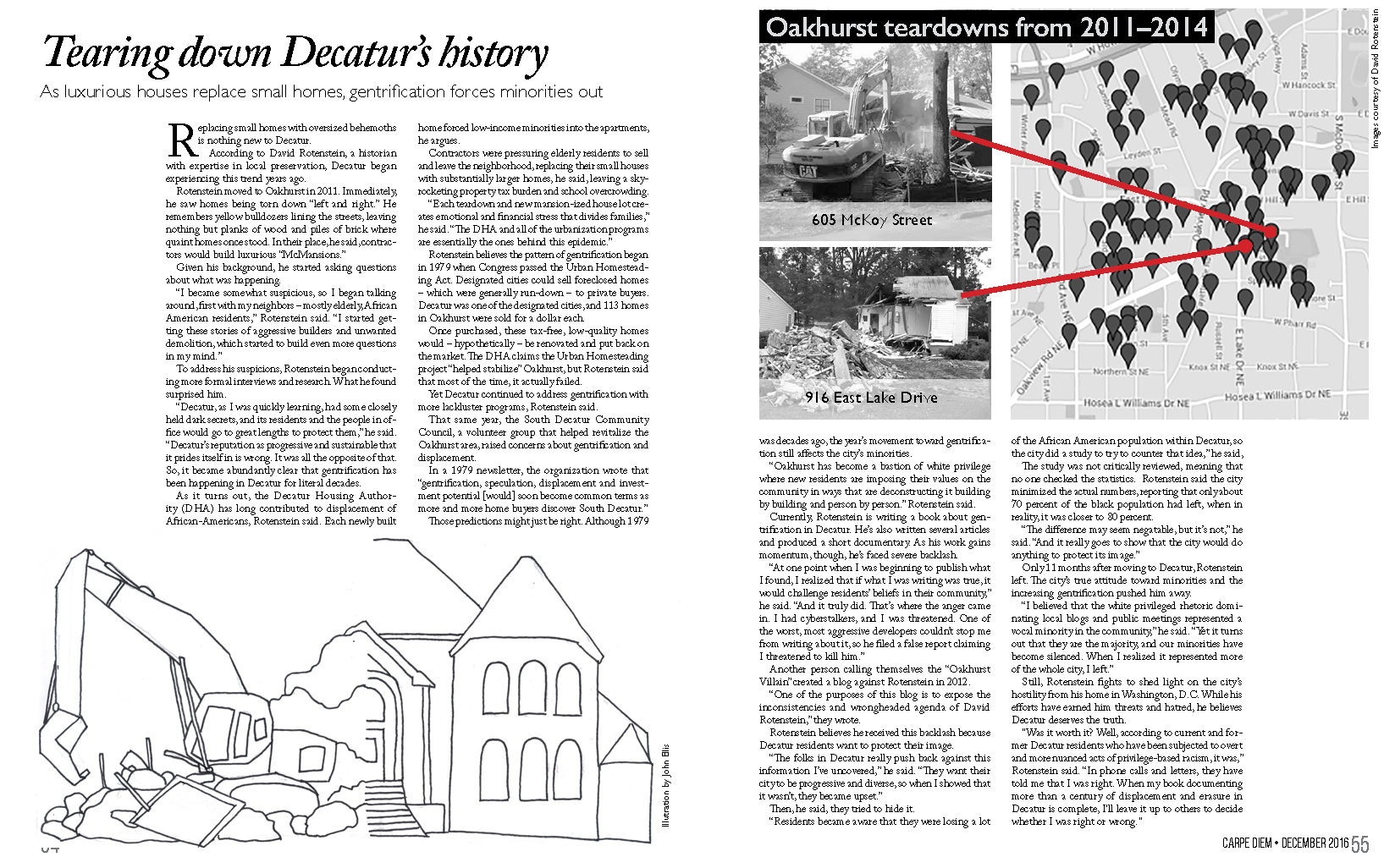 © 2017 D.S. Rotenstein
Shortlink for this post: https://wp.me/p1bnGQ-2Zr